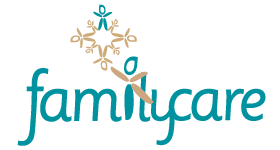 Our region is also being affected by the COVID19 pandemic. This information will help people who use FamilyCare's services to understand our responses.
FamilyCare is making every effort to maintain access to services and supports. How and where services are provided may have to change at short notice. We will give you as much warning as we can about any changes.
Your help to keep things working is really important.
If you are feeling unwell, with flu like symptoms, please do not attend our offices, or ask staff to come to your home. Call us first and we will try and work out options to meet your needs.
If you, a member of your family, or a person you have had close contact with, has tested positive to COVID19, please let us know as soon as you can.
Here are some other sources of reliable and up-to-date information.
DHHS VIC – Coronavirus disease (COVID-19)
Health Direct – Coronavirus (COVID-19)
https://familycare.net.au/wp-content/uploads/2018/07/FamilyCare-logo-horizontal-340wide.png
0
0
admin
https://familycare.net.au/wp-content/uploads/2018/07/FamilyCare-logo-horizontal-340wide.png
admin
2020-03-16 09:27:42
2020-03-19 11:22:33
FamilyCare's Response to COVID-19 (Coronavirus)