ManZone – Father's Day 2023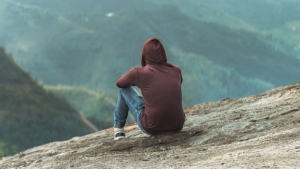 As we approach Father's Day this year, the anticipation of the day will vary for different men.
For some, where stability, security and predictability are inherent in their family unit, Father's Day is a special occasion where the opportunity to be recognised and validated for the wonderful things you do and the wonderful person you are, are celebrated. At it's best, men 'feel the love' and are reassured they are important and required as a belonged member of the family system.
This is something we should not take for granted! This is usually the result of hard work, commitment, Patience, Kindness, Compassion, Discipline, Respect, Honesty and Fairness – just to name a few. Another reason we should not take this for granted is because we, as men/fathers/caregivers, do not all have this privilege.
For various reasons, from restricted or no access, to personal battles around Mental Health or work commitments, not all men get to have the relationship they want with their children. This can be a very vulnerable space for men. That vulnerability and sensitivity to issues concerning children, can even lead to men feeling lonely and defeated.
Where you do have contact but cannot see your children, consider the following:
Talk to your children in a simple and objective way if/when you get the opportunity.
Keep your discussions future-focused, explaining how you might be able to make things better. Avoid blaming.
Reassure children about the love you have for them. Reassuring the child that you love them, provides the same reassurance, safety and secure base we all need as humans.
Listen to your children about their problems, provide emotional support, help with everyday issues like homework, and maintain rules and expectations for behaviour.
Should you be a father or caregiver that is privileged enough to spend time with your child this Father's Day, embrace this with your heart and soul – these moments are precious!! Acknowledge significant others in the lives of your children (such as mum) and appreciate the beautiful connection you share with your loved ones.
https://familycare.net.au/wp-content/uploads/2018/07/FamilyCare-logo-horizontal-340wide.png
0
0
Family Care
https://familycare.net.au/wp-content/uploads/2018/07/FamilyCare-logo-horizontal-340wide.png
Family Care
2023-08-30 16:37:57
2023-08-30 16:37:57
ManZone – Father's Day 2023