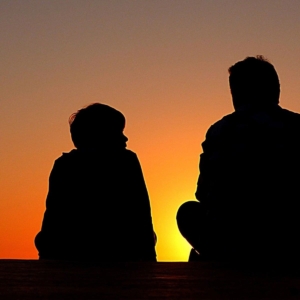 Are you a parent or caregiver raising children?
The Australian government funded website Fathers | Raising Children Network has lots of evidence-based, dad-specific and general parenting information in the form of articles, videos and free webinars that can be viewed any time.
Expecting or just had a new baby?
The University of Newcastle's SMS4dads is a text messaging service which aims to check in with dads through their smartphone before and after the birth of their baby.
Beyondblue has a four-part web series called Dadvice, which follows four dads on their journey into fatherhood.
Mental Health concerns?
Movember – Men's Health – Mental health and suicide prevention
The Movember Foundation website has a section devoted specifically to mental health that encourages men to start a conversation about their own mental health and reach out for help and advice.
Because Men aren't so great at caring for their health!
Health Direct, funded by the federal government and most Australian states, offers information on depression in men and where to seek help.
If you are a dad who needs to speak to someone immediately about a mental health issue, call Lifeline on 13 11 14.